NHV
Multi Essentials for Cats & Dogs
Regular price
$78.00
$0.00
Unit price
per
A plant-based multi-vitamin herbal extract that helps fill nutritional voids, aids digestion, and enhances nutrient absorption. Multi Essentials also helps stimulate the metabolism, reduces fatigue, increases energy and promotes healthy skin and coat.

Health Benefits of NHV's Multi-Essentials 
With NHV's multi vitamins for pets, you get a proprietary blend of all-natural ingredients that are organically grown and contain no artificial additives, preservatives, or coloring. Some of the health benefits include:
Helps to fill nutritional voids due to poor diet or illness.
Supports digestion
Promotes healthy skin and coat
Helps boost energy levels
Reduces fatigue
Promotes strong muscle and bone growth
Multivitamins for pets will ensure your pet is getting the proper nutrients that could be lacking due to daily stressors, a poor diet, and environmental toxins.
To be taken twice daily. Determine your pet's weight and then use the easy chart below to determine the correct dose. This is the minimum dosage.
Pet's Weight Dosage
0 - 6.9 kg = 0.5 ml
7 - 13 kg = 1.0 ml
14 - 20 kg = 1.5 ml
21 - 27 kg = 2.0 ml
28 - 34 kg = 2.5 ml
Over 34 kg = 3.0 ml
How to Administer
Shake well before use. The easiest method is to use the dropper provide and places the drops into your pet's food or favorite treat. You can also use the dropper and squirt directly into the pet's mouth.
Some pets can be finicky, if this occurs consider hiding the drops in foods most pet's love such as fish, chicken or yogurt or a favourite treat. If your pet only eats dry food then soak a few kibbles at feeding time.
For Best Results
Herbal dietary supplements are beneficial to the health and wellbeing of your pet and are safe for long-term use. Every pet responds to natural herbal supplements differently, therefore it is important to be consistent and administer the product daily. Supplements generally take two to four weeks to take effect, however this will vary from one animal to the next.
Ingredients
For Brain - Asian Ginseng and Oat both help brain function and increase resistance to diseases and stress.
For Stomach - Alfalfa, Dandelion, Kelp, Marshmallow, Oat, Parsley, and Yucca all deliver essential vitamins and minerals to the body including: Calcium, Magnesium, Iron, Potassium, Zinc
For Major Arteries - Alfalfa is a powerful antioxidant that removes toxins.
Kelp aids in lowering blood pressure.
For Liver and Kidneys - Dandelion, Oregon Grape, and Alfalfa all help stimulate liver secretion as well as protecting the kidneys.
Cautions and Contraindications
Do not use Multi Essentials in pregnant or nursing animals. 
Weight: 100ml
Made in Canada
---
Customer Reviews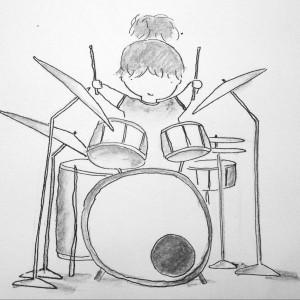 MT
02/20/2021
melissa t.

Singapore
Nhs supplement
Fast delivery! Thanks !